Author Donates Books to Benefit Benzie Animal Shelter
on
Nov 26, 2021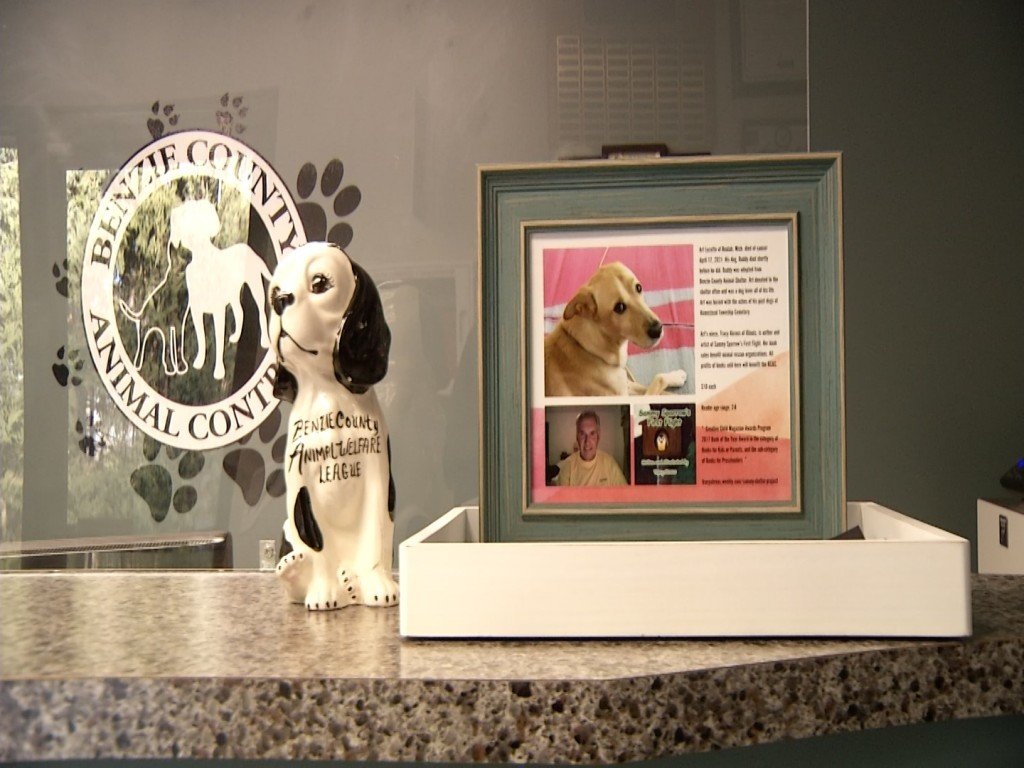 Illinois-based author, Tracy Ahrens is donating her children's book, Sammy Sparrow's First Light, to the Benzie County Animal Shelter in her uncle's honor.
Her uncle, Art Lezotte, was fond of animals and was a supporter of the shelter. He died in April from cancer.
"I drove 300 miles straight and I was hoping to go in and see him on hospice care, but I was not allowed," says Ahrens. "I did not get to say goodbye. So I wrote him a letter and I had a nurse read it to him. In that letter I mentioned to him that I was going to try and do something like this in his honor." 
The books are available at the Benzie County Animal Shelter for $10. All proceeds will go to the shelter.
Lezotte donated food and money to the shelter since moving to the area from Illinois. He drove a school bus for several years in Benzie County and around Beulah. He also worked at a hardware store in Frankfort.
"He always loved to donate to the shelter," says Ahrens. "He did so over the years to the Benzie shelter when he lived up there. And he did when he was down here. I felt like maybe it could keep his legacy in a way going forward and helping the animals."
Lezotte also adopted many dogs from the shelter. His recent pet, Buddy, also died this year from old age.
"He also left a donation after he passed away in his will for the shelter and all his memorials. The donations were made to the shelter, so it's something very close to his heart, and I just felt like maybe I could also branch out helping that shelter," says Ahrens.
Ahrens would like to visit the area, next year, to sign books at the shelter.
Source - https://www.9and10news.com/